Welcome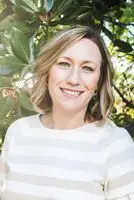 Life isn't easy. When things are too difficult to handle on our own, it can be helpful to talk with someone who has an objective viewpoint, and who can help sort through the "mess" to find clarity. From grieving or coping with challenging life circumstances to learning more about the strengths and areas of growth with your partner - counseling is one way to find peace and live life to the fullest.

I strive to build a relationship of openness, trust and honest communication and to handle sensitive situations with respect and dignity. I believe that the power to heal lies within the relationship. Whether working with a couple to help deepen their bonds or with an individual to help them discover what they want from life, I treat from a relationship perspective.
Please call or email me for a couples, family or individual therapy consultation today.