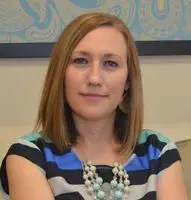 As an adult child of divorced parents, I became interested in relationships at an early age. Deep down, I see how much our relationships between affect ourselves within . After becoming a Marriage and Family Therapist, I realized that helping couples break out of destructive patterns was no easy task. I was desperate for a roadmap to help me help partners find their way back to one another. After all, no matter how hurt we've been, how skeptical we are, how self-protective we are, or how desperate we want to connect with our partner, we sometimes get in the way of the very closeness we seek. That's when I found Emotionally Focused Therapy, or EFT; it offers that exact roadmap. I've seen and felt the power of the model and I've committed my personal time, money and energy in learning how to do this work.
After taking some time off to be with my two young daughters, I have a small private practice and work with a broad range of client issues. Among my areas of expertise are Couples/Marriage Therapy, Family Counseling, Parenting Support, Life and Family Transitions, Child and Adolescent Counseling, the Good Divorce & Positive Co-parenting and Clinical Supervision and training for licensure as a Professional Counselor and as a Marriage and Family Therapist.
I believe that the power to heal lies with the relationship; I also believe that people are doing the best they can with what they have (resources, knowledge, skills). Whether working with a couple, family or individual, I treat from a relationship perspective. With compassion and understanding, I work with clients to help them build on their strengths and attain more secure loving bonds.


You may find out more about my credentials by visiting my What You Need to Know About Your Counselor Professional Disclosure Page.